THE VOLUNTEER HOMELAND RESERVE UNIT
LINDA FARACE MEMORIAL
SCHOLARSHIP FUND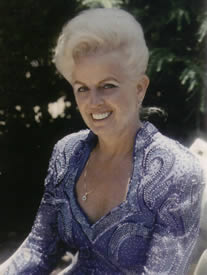 This Scholarship Fund has been created in memory of President Ted Farace's wife, Linda Farace, who passed away in November 2007 after a three year battle with cancer.
Linda was heavily involved in the planning leading to the establishment of the VHRU as well as the on-going administration of the organization. She maintained all the membership records and assisted in the preparation of the monthly agendas for both the Core Leader Meetings and the General Membership Meetings.
The Scholarship shall be awarded to those members in good standing for the past 2 years who have a son or daughter, grandchild or step children attending an accredited college or university.
An application form is available for printing below and should be mailed to the Volunteer Homeland Reserve Unit, 9811 West Charleston Blvd. Suite 2-142 Las Vegas, NV 891117. The application form must be accompanied by proof that the child is registered at a college or university. Award payments will be made directly to the college or university for the child's account.
Once the selection committee has approved the applications, final selection will be made by drawing lots if more than five applications are approved in any one year. Each award will be for $1,000. Up to five awards will be made each year.
Click here for the application (pdf format)