VHRU Board Members
Theodore V. Farace, President and Coordinator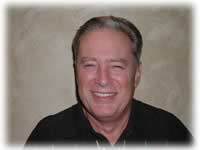 Mr. Farace joined the New York City Police Department in April 1964. During his 23-year career with the NYPD, he advanced from uniform detail after four years and was promoted into the Detective Division. During Mr. Farace's tenure in the Detective Division, he achieved second grade status working in various investigative units including Homicide, Burglary, Robbery and Financial Frauds. He completed his tenure after working for five years with the FBI as a member of the Joint NYC FBI Bank Robbery Task Force assigned to investigate armed bank robberies, kidnapping and extortions. In August 1987, after retiring from the NYC Police Department, Mr. Farace joined JP Morgan's Security Department. In 1989 he was appointed as Vice President, Director of Security for the Investment Bank and began building a global security department. The once domestic security operation became global with direct reports located in London, Tokyo, Singapore, Hong Kong, Mexico City, Moscow, South Africa, Paris and Scotland. Mr. Farace managed this global team of approximately 250 dedicated security personnel. In 1992, he was named Managing Director, Head of Global Corporate Security Services. Mr. Farace was on the Board of the International Banking Security Association (IBSA) and Chaired the Protection Committee at the New York Clearing House as well as a Board member of the NYPD, Association of Private Police Liaison (APPL). In 2001, Mr. Farace took the opportunity to retire and relocated to Las Vegas with his wife Linda. His many volunteer activities include the Presidency of the Volunteer Homeland Reserve Unit, which he founded in early 2003. He is the 2 nd Vice President of the NYPD Las Vegas Ten 13 Organization and most recently the founder of the Citizens Corps in the City of Henderson Police Department where he maintains an office to coordinate the many volunteers in this new endeavor.

Paul Wagner, Vice President and Team Leader

Paul graduated from New York Institute of Technology with B.S. Degrees in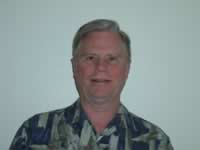 Criminal Justice and Behavioral Sciences. He served two years active duty in the U.S. Army as an instructor in Anti-tank warfare, heavy weapons and demolitions. He was promoted to Section Leader and filled the slot of Lieutenant responsible for two platoons. Paul joined the New York City Police Department in June of 1966. He was promoted to the Intelligence Division in 1971 as an intelligence investigator to initiate and pursue sensitive, high priority, confidential criminal investigations. During this time he and his partner worked closely with and were temporarily assigned to outside agencies such as: INTERPOL, U.S. Department of Justice, U.S. Treasury Department, U.S. Customs, U.S. Secret Service, U.S. Attorney's Office, Drug Enforcement Administration, New York Joint Task Force, NYPD Major Case Squad and local New York District Attorney's Offices. A book entitled "The Westies" was written about one such investigation. After retirement in 1981 from the NYPD Paul moved his construction business "Out West" with offices in Las Vegas and San Diego. From 1991 to 2003 his company was a major contractor for the Las Vegas Metropolitan Police and the U.S. Air Force.

Robert Boerner - Team Leader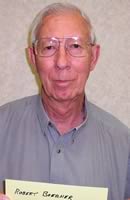 Bob joined the United States Marine Corps in 1951 as a Private and retired in 1983 as a Lt.Col. During his 32+ years of service he attained a degree in Criminal Justice and Criminal Investigation. He performed volunteer service with local Police Departments in Southern California. After Military retirement he continued work as a Logistics Engineer in support of Ship Building and Weapons Development programs and retired again in 1995. After moving to Laughlin Nevada in 1997, Bob continued volunteer service by attending a three month Police Academy and becoming a Las Vegas Metropolitan Police Volunteer; a position he still holds. In 2001, Bob completed additional training and was sworn in as a Clark County Coroner Investigator. In 2003, Bob became a member of VHRU and is currently a Team Leader with the Laughlin Nevada and Mohave County group

Frank Bruton, Treasurer

Frank Bruton passed away suddenly September 28, 2016. The VHRU will never be the same without Frank. He will be missed but never forgotten.
Home | Structure | Board Members | Newsletter | Events | Articles | Training
Mentoring | Deployment | Police Agencies | Honorary Members | Celebration of Life
Honor Roll | Scholarship Fund | Links | Sponsors | Membership Application | Contact Us
The Volunteer Homeland Reserve Unit (VHRU) is a
NEVADA NOT FOR PROFIT COPORATION AND IS TAX EXEMPT UNDER
THE INTERNAL REVENUE CODE SECTION 501(C)(3)
© 2003-2016
AMB Web Design LLC
All rights reserved